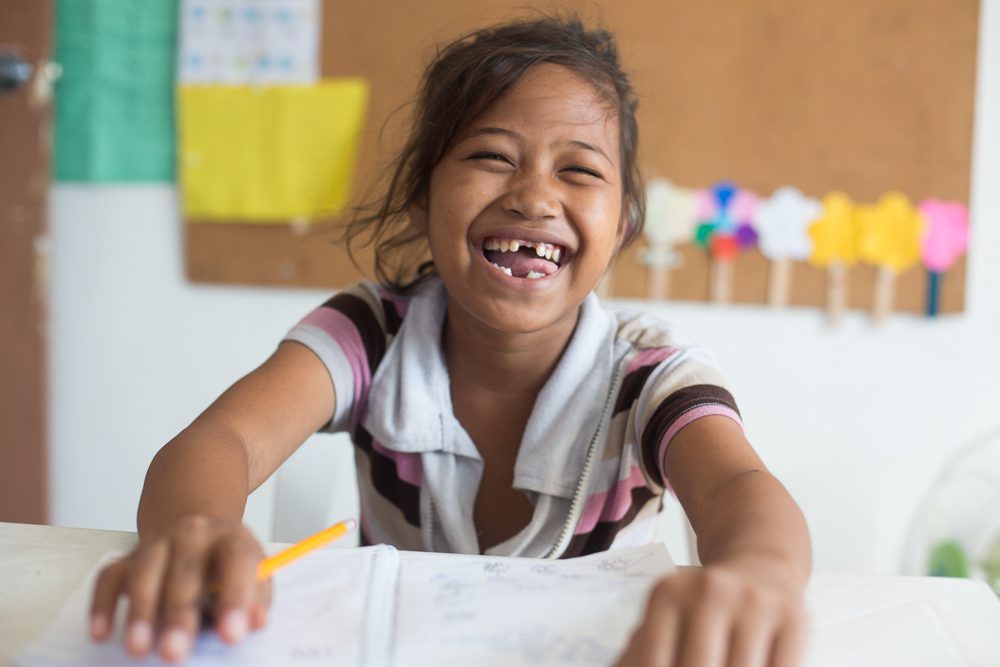 Poverty Child prides itself on the fact that 95% of your donations is used to further our mission. We are always grateful for and humbled by your generosity- you help to transform our projects from ideas into lifelines for impoverished children. We want you to know how your recycling helps our cause.
Your recycling helps give flexibility.
The funds that are generated from your recycled goods are unrestricted income. This means funds are pooled to become available for where the most need is.  The needs of the children we help change over time. So it gives us the flexibility to invest the funds in response to their changing needs, either by adapting our existing projects or creating new ones if necessary.  As well as this, it allows us to make up for any shortfalls of funds that we have. For example, we used recycling income to make up for a funding shortfall in our project with Fairplay For All Foundation. It was your recycling efforts that allowed the project to then reach its full potential.
Your recycling helps to fund vital research.
It is different to secure funding for research and data collection. Donors appear to be more willing to provide tangible aid such as food and clothing. Yet, the research and the data for our projects is just as vital. Without this research, it would be hard to know what the children need and how they can be helped. Our research is the foundation of our projects, enabling us to build relationships with the children that we find in the developing world. The funds from the recycling initiative contributes to this data collection. It helps us to build our projects based on crucial data. It is an extremely important starting point for many of our projects.
It's a vital part of our fundraising strategy.
The income generated by recycling is relatively small, but that doesn't mean to say it isn't important. The programme allows us to diversify our income and therefore protect our projects, to some extent, against any drops in revenue. During times of economic and/or political uncertainty, people are more cautious about how and where they spend their earnings. As a result, donating to charity is often dropped from household budgets. Your recycling helps us protect our projects from fluctuating income in uncertain times.
Most importantly, your recycling helps slum and street children.
Aside from our different projects, our wider mission is to break the cycle of poverty for many children in the developing world. Whether your donations are funding our research, data collection, or tangible aid, they are contributing to this mission. Your time and efforts are helping us to make a real difference in the world. By getting involved with our initiative, your recycling is successfully changing lives.  Click the link to find out more about our work and our projects in developing countries.