Who said it has to be Spring for a clean out? After all, 2019 is the year of minimalism. But here's the twist – what do you do with it all? Poverty Child's simple and sustainable solution means you can sell it all from your phone.
I've challenged Daniel, Silva, Aline and Ben to use the app Buengo (a virtual charity shop) to sell their unwanted items from their smartphones this month where the proceeds of their sale will 'directly fund our work' – without having to fund staff or venues! 
The candidates: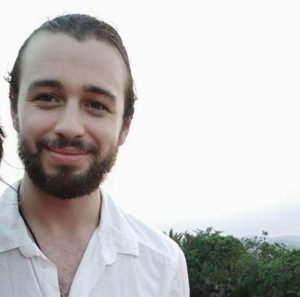 As a student, Daniel loves a minimalist lifestyle so he doesn't have to move a ton of stuff between university and home, even though he loves his gaming consoles and does need a wardrobe refresh every once in a while.
He tries to take his preloved clothes to charity shops, and sell or donate his electronics too, a couple of months ago he took a bag of clothes to the Red Cross charity shop, but with time as a constant pressure with work and studies, the journey isn't always an option.
He'll be using Buengo to sell his clothes and electronics – so we'll catch up with him in a month to see how he's getting on. Wish him luck! 😉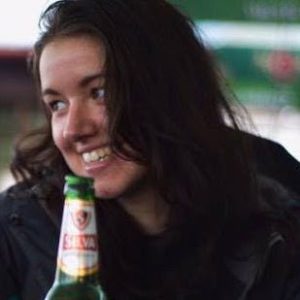 Silva is a culprit of online shopping, then missing return deadlines ending up with a wardrobe of random bits which may never see daylight again. 
She has GoPro gadgets and brand new clothes in her wardrobe she's been planning on selling on eBay for months. She also has several items including a ginormous lampshade she never returned to Amazon.
Although she wants to donate these bits to charity shops she hasn't had the time to take them in the last 6 months, but she IS about to try Buengo *exciting*. Watch this space to see what she's managed to sell, how easy the process was and how she's contributed to Poverty Child.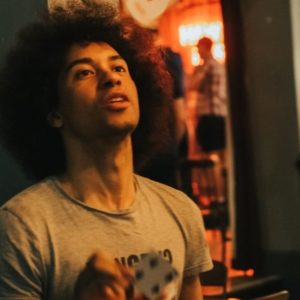 Ben definitely hoards some old clothes he could get rid of. He has 2 phones and an endless supply of charging cables he no longer needs. He's a strong believer in donating unwanted goods to a moral cause, but although he gave some unwanted clothes to a charity about 4 months ago, he couldn't say this was a regular occurrence since between work and the rest of everything that happens in life it never becomes a priority.
He's accepted the challenge with open arms and will give us his update next month!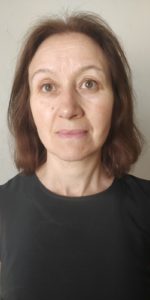 Aline has always found it hard to resist a sale or bargain, so consequently ended up with a wardrobe of clothes and books she's intended to sell but puts it off on a weekly basis. She says that knowing the sooner she puts something on Buengo the sooner she could be helping children at the Fairplay Academy attend school is a huge incentive for her to get on and sell her unwanted pieces from her overflowing wardrobe.
Buengo App: https://povertychild.org/lifestyle-giving/virtual-charity-shop/
How to sell your preloved possessions?
We use charity shop app Buengo where anyone can sell their items from their smartphone and support our mission to improve life for street and slum connected children. 
You can download Buengo from your app store and upload your items for sale without having to get them to a physical store – it's really simple. 
Click to download the app on your iPhone or Android.
Here are a couple of things you can sell by way of a reminder:
The proceeds from the sales of these items will ultimately fund our work. Projects such as providing regular 'sport, nutrition and social groups' to '100 children' by helping fund the 'nutrition aspect of this project: the initiative to provide free healthy and nutritious meals to children after the twice-weekly football sessions', Poverty Child (2019).
And why shouldn't you just throw your unwanted bits away?
 According to The Times in  2018, 'Britons binned clothes worth £12.5 billion last year as the rise of "throwaway" fashion led to 300,000 tonnes of textiles ending up in landfill' with the average of every 'household wasted clothes with a purchase value of almost £500',The Times (2018). Imagine what

The Fairplay For All Foundation

could have done with even half that cash! 

 According to The Guardian 'a record amount of electrical and electronic waste was discarded' in 2014, with '41.8m tonnes' of e-waste such as 'fridges, washing machines and other domestic appliances' being dumped. In  basic terms that's '1.15m heavy trucks, forming a line 23,000km (14,300 miles) long',The Guardian (2015). Not only is this an environmental disaster, but some old appliances would be in good enough condition to be sent to a new home rather than the dump. 
Here are some benefits of selling your preloved possessions:
Benefits you – it's a fast and simple solution to clearing out your clutter.

☑

Benefits it's new owner – people love paying less for second hand treasures

☑

Benefits children from misfortunate backgrounds

☑

Benefits the environment by keeping them out the junk yard

☑
References:
Poverty Child (2019) Our Work [online] https://povertychild.org/our-work/ 
Poverty Child (2019) 100 children project Archives – Poverty Child [online]
https://povertychild.org/tag/100-children-project 
The Times (2018) Clothes worth £12.5bn are thrown in bin [online] https://www.thetimes.co.uk/article/clothes-worth-12-5bn-are-thrown-in-bin-b8rqfrcg2 
The Guardian (2015) World's mountain of electrical waste reaches new peak of 42m tonnes [online] https://www.theguardian.com/environment/2015/apr/19/worlds-mountain-of-electrical-waste-reaches-new-peak-of-42m-tonnes