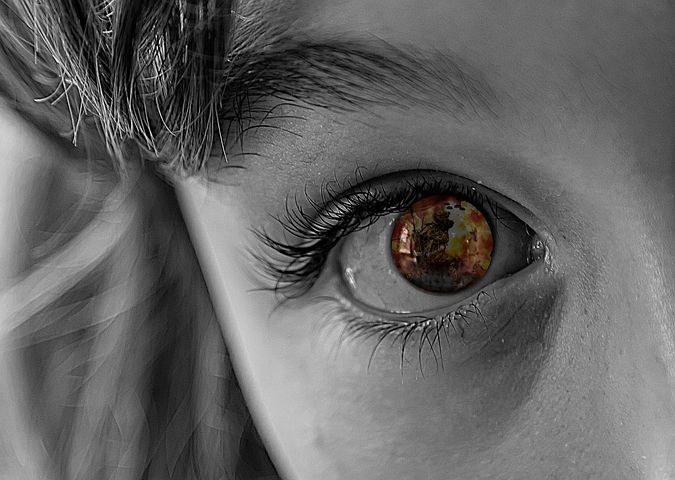 Child trafficking is a form of human trafficking and occurs in nearly every country in the world. According to the United Nations Palermo Protocol, child trafficking is defined as "[t]he recruitment, transportation, transfer, harbouring or receipt of a child for the purpose of exploitation"[1]. This protocol has been adopted by most countries and this definition of child trafficking is therefore widely accepted worldwide. Studies have shown that 27% of human trafficking victims are children and 2 out of 3 of these victims are girls.[2] Although boys can be victims of child trafficking, girls are disproportionately affected due to gender inequality and gender-based violence. Girls are twice as likely to be reported as victims of child trafficking and are often trafficked for forced marriages and sexual slavery.[3] Across the globe, 120 million girls experience sexual exploitation[4] which can have devastating consequences for their childhood and futures.
In this article, we will firstly look at the main factors leading to child trafficking. We will then consider the work being carried out by charities and organisations that is helping to put an end to child trafficking globally.
The main causes of child trafficking
Poverty
Poverty is one of the main reasons behind child trafficking. Families and children often wish to migrate away from poor areas to more wealthy areas. Traffickers can manipulate families and children by making false promises of escaping poverty and obtaining better employment and education, remuneration and improved living conditions.[5] However, in fact, this is not the case and victims are forced to do work such as prostitution and hard labour. They receive hardly any pay for this work and still find themselves living in poverty.[6] Traffickers also approach parents living in poverty and encourage them to sell their children into slavery in return for money.[7]
Social and cultural norms
In some countries around the world, social and cultural norms can lead to child trafficking. Selling children to traffickers may be seen as the norm in poor areas and in other places, it is considered acceptable for people to give themselves into slavery as a security for repayment of a debt.[8] In Mauritania, it is still the norm for families to be kept by slave-masters and in Uzbekistan, forced labour is institutionalised.[9] These norms may prevent victims from reporting that they are being trafficked or telling anyone about who they were trafficked by.[10]
Lack of education
Many victims of trafficking suffer from a lack of education and are not aware of their rights. According to The Freedom Story, "[i]n the triborder area in Thailand, 22 percent of surveyed prostitutes had never attended school and 41.5% had some exposure to primary education."[11]
A lack of education is one of the reasons as to why traffickers target these people and make false promises of a better education and opportunities. Furthermore, due to gender inequality, girls in poverty are sometimes forced to drop out of school and do not have the same opportunities as boys to access jobs. This can lead to girls being trapped in a cycle of poverty and being more vulnerable to trafficking. A lack of education can lead to less empowerment, less opportunities for work and less knowledge about rights.[12]
What is being done to stop child trafficking?
A lot of work is being implemented by charities and organisations around the world to help eradicate child trafficking altogether. Some of these initiatives and projects are outlined below.
Working with local communities
It is important to tackle child trafficking within local communities and address the root causes behind the practice. Save the Children is an example of an organisation which has worked with local communities and governments in order to prevent child trafficking from occurring. It has carried out work in Daulatdia in Bangladesh since 1997 which is one of the world's largest brothels. Save the Children has worked directly with mothers and children in Daulatdia and aimed to break the cycle of poverty. The organisation has also offered counselling to young mothers who have become pregnant through sex work and provided advice with regards to caring for their children. Girls have been given safe spaces and Save the Children has worked with local governments to help families and children access better services.[13]
Improving education
As mentioned previously, a lack of education is one of the main reasons as to why children are lured into child trafficking. Increasing education helps children learn about their rights, their choices and opportunities, and it prevents children from being forced or manipulated into trafficking. The Freedom Story is an example of an organisation which focuses on ending sex trafficking by increasing education. This charity offers scholarships to vulnerable children in Northern Thailand, provides weekly mentorship and counselling, teaches children about their sexual and legal rights, and helps children stay in schools.[14]
Raising awareness
Raising awareness of child trafficking is very important in order to help put an end to the practice, support those at risk and assist them with making better choices. Organisations such as Stop the Traffik are designing and implementing awareness campaigns in communities where people are particularly vulnerable to human trafficking. Stop the Traffik is utilising data to look at hotspots, trends, exploitation types and techniques used by traffickers. The information is then used to target the campaigns and help local communities tackle trafficking. The organisation collaborates with local partners integrated within communities such as NGOs, churches, media and law enforcement.[15]
Conclusion
Overall, child trafficking is a harmful practice which occurs in almost every country in the world. Both boys and girls are victims of child trafficking but it is a practice which disproportionately affects girls due to a gender imbalance in several countries. This article has explored some of the main reasons behind child trafficking including poverty, social and cultural norms, and a lack of education in victims. We also examined the work being carried out by organisations and charities such as groundwork in local communities, improving education and raising awareness of trafficking through campaigns. It is clear that a holistic approach must be adopted to protect children and eradicate child trafficking completely.
[1]Article 3(c)UN General Assembly, Protocol to Prevent, Suppress and Punish Trafficking in Persons, Especially Women and Children, Supplementing the United Nations Convention against Transnational Organized Crime, 15 November 2000
[2]Save the Children, 'The Fight Against Child Trafficking' < https://www.savethechildren.org/us/charity-stories/child-trafficking-awareness> accessed 03 December 2021
[3]ibid
[4]ibid
[5]The Borgen Project, 'Poverty and it's contribution to human trafficking' <https://borgenproject.org/poverty-contribution-human-trafficking/> accessed 03 December 2021
[6]ibid
[7]Human Rights Careers, '10 causes of human trafficking' <https://www.humanrightscareers.com/issues/10-causes-of-human-trafficking/> accessed 03 December 2021
[8]ibid
[9]ibid
[10]ibid
[11]The Freedom Story <https://thefreedomstory.org/why/> accessed 03 December 2021
[12]Human Rights Careers, '10 causes of human trafficking' (n 7)
[13]Save the Children, 'The Fight Against Child Trafficking' ( n 2)
[14]The Freedom Story <https://thefreedomstory.org> accessed 03 December 2021
[15]Stop the Traffik <https://www.stopthetraffik.org/what-we-do/awareness-campaigns/> accessed 03 December 2021