In her recent blog for Poverty Child, Samantha Bunce discusses the detrimental impact of poverty on health. An overwhelming catalogue of challenges facing refugee children is documented in an all too sobering account by UNICEF. Displacement, loss and the complete breakdown of routine are only the beginning. Millions of refugee children, many unaccompanied, are confronted by terrible challenges while travelling before they reach their destination, often without any prospect of a return to their former homes and lives. They appear to have very few options to undertake safe migrations, risking unforeseen exploitation and dangers, for example being forced into child labour, marriage, trafficking, let alone the risk of violence and humiliation. It goes without saying that these children are deprived of an education, basic nutrition, organised medical care, as well as possessions, friends and relatives. As personal tragedies unfold and compound, daunting problems await further down the line. How challenging it must be to try fitting into a new community so different to anything previously experienced. Initially there is political bureaucracy to negotiate; inevitable prejudice; language barriers; cultural differences; and the lasting impact left by the pandemic. Organisations like UNHCR, UNICEF, and Save the Children present arrays of statistics to highlight the suffering and deprivation associated with the plight of refugee children, but it is a sad reality that long-term mental health issues can be all too easily overlooked by the new host community. The old notion that a broken leg is easier to treat than a mental health condition, because it is clearly tangible, remains totally applicable.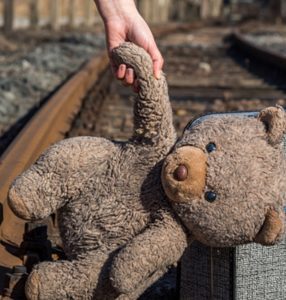 What forms of anxiety can refugee children experience?
Anxiety occurs in many forms. For example, Separation Anxiety which especially affects younger children. If refugee children are separated from a parent or relatives, then they are susceptible to powerfully specific feelings of being unsafe and unloved. New circumstances and contexts can make them feel bewilderingly upset, even if they are with people they know and love. While it is perfectly natural for children to miss their parents for a few hours or even a few days, imagine the emotional prospect of being separated on a seemingly permanent basis. They may be clinging to hopes of being reunited, as well as vividly recalling final goodbyes. Suddenly having to cope without the support of loved ones, in unfamiliar and dangerous situations would seem utterly daunting to refugee children. Some do take with them one or two personal possessions which they strongly associate with their homes and relatives. While these can prove to be affirmingly comforting they can also provoke poignantly sad memories. The NHS discusses Separation Anxiety here.
Generalised Anxiety Disorder (GAD) is a chronic condition. Anyone suffering from GAD is likely to be preoccupied about a past event or specific people a great deal of the time. It can have a hugely inhibiting impact on a child, to the point where it becomes difficult for them to concentrate or socialise. The condition is linked to Social Anxiety Disorder, where children become withdrawn because they feel convinced that they will be judged, mocked, and bullied by those around them. Experiences of child refugees mean that they are particularly susceptible to these mental health conditions. The NHS discusses Generalised Anxiety Disorder and Social Anxiety Disorder here.
Post-Traumatic Stress Disorder (PTSD)
Unsurprisingly, child refugees commonly suffer from PTSD. They have often witnessed terrible events and losses. They are prone to mental health aftershocks which include panic attacks, nightmares, flashbacks, and persistent preoccupation with what they have experienced. It is vital to understand that these episodes frequently occur when there is no present trigger for them. This can make it difficult for new hosts and communities to appreciate precisely what the child concerned is suffering. The incidents may be over, but the children are highly likely to experience these symptoms of PTSD until formal treatment can be administered, which may not be for a long time, depending on the new host society. And these symptoms can be terrifying, not simply upsetting. The NHS discusses PTSD here.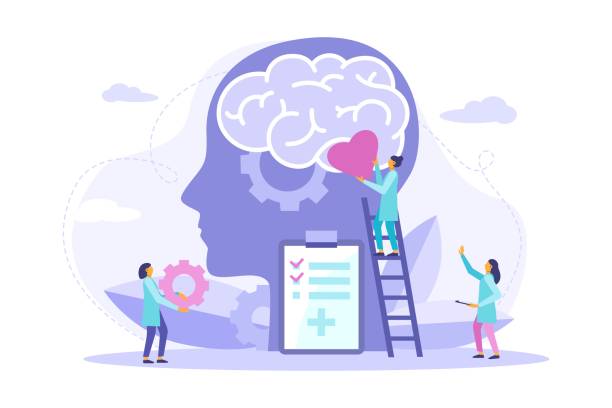 Mental health first aid approaches
Mental health first aid courses emphasise the importance of providing non-judgemental reassurance and space to young people who are suffering from forms of anxiety. Experts explain that intrusive probing is counterproductive and risks exacerbating anxiety issues, possibly even leading to self-harm. Supportive, sympathetic conversations may convey enough comfort to empower a young person to begin to open up about their feelings and concerns. Listening in a calm manner is an important approach, establishing a sincere sense of trust. It is important that the young person can feel reassured enough to take the lead and explain their feelings. In other words, thoughtful listening is central to reaching out to people with anxiety. Mental health first aiders are trained to avoid patronising approaches which can stifle opportunities for the young person to describe their feelings and reactions. Consequently, it is recommended practice to avoid assertive-sounding language, a simple phrase like 'How may I help you?' is far more likely to prove conducive to establishing trust than 'You have to calm down'. Likewise, 'You are welcome to come back to see us when you would like to' would feel more empowering and respectful than 'You are overthinking your situation', which sounds judgementally dismissive. Reaching out to young refugees with anxiety conditions is all about building bridges and affording opportunities to talk openly in a safe and supportive context.
It is also important to validate the young person's anxiety. The triggers and reflections which continue to  prompt their anxiety remain consistently threatening for them. They do not seem irrelevant or irrational and must not be played down. Young refugees need to be assured that they are not alone, that people do care about their situation and that there will be help available. Above all, mental health first aiders are trained never to hold a young person accountable for their condition. Nor will they overwhelm anyone with too much information about specific forms of anxiety, but they will confirm that improvement and recovery are completely possible. Finally, if professional services are available mental health first aiders will recommend those when the time feels right.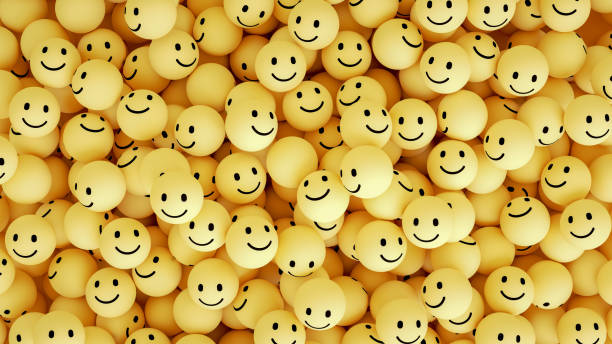 Positive steps forward
The Refugee Council supports families and unaccompanied children arriving in the UK. They have developed a specialist mental wellbeing service for lone young refugees, My View. Their vision is encouragingly ambitious, to help children harness the extraordinary strength and resilience which they have demonstrated in their stories so far. Professional treatment includes one-to-one therapy and therapeutic group meetings. Young people are invited to discuss and express their feelings, for example, through creative arts. There have also been opportunities to participate in psychosocial activities, for instance, an outing to Kew Gardens, or joining an equine therapy workshop, or attending practical sessions at a community garden. Professionals consider the impact of such treatment and activities to be hugely beneficial to the young people concerned. Gratifyingly, approximately eighty percent of participants have acknowledged tangible improvements to their mental health.
In conclusion, child refugees face daunting challenges and displacement leaves them bewildered and susceptible to mental health issues like anxiety. This can manifest itself in various forms, like GAD, PTSD and separation anxiety. If professional treatment is unavailable, mental health first aid can provide support and offer a way ahead for these most vulnerable children.