What happened off Crotone on 26th February 2023?
A migrant tragedy unfolded in the early hours of the morning. At least 73 people lost their lives in heavy seas off Crotone, a seaside town in Calabria, southern Italy. Of those who drowned, a dozen were children, including a baby just a few months old, and a six-year-old boy. The 20-metre wooden boat which carried them sailed from Izmir, Turkey, had spent four days at sea on route to Italy. This is a favoured destination of traffickers who promise a safe passage to Europe in exchange for people's life savings.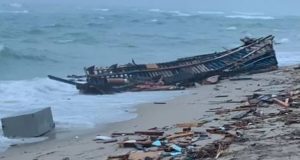 Why do migrants risk their lives to travel to Europe?
Many migrants are searching for what they hope will be something better, whether employment opportunities, higher living standards, better quality accommodation and access to good medical and educational facilities. Many are fleeing persecution, drought, natural disasters, war zones, and the breakdown of law and order within their societies.
During their journeys they may have spent quite long spells in refugee camps or holding centres. They find themselves a long way from home and they have nothing.
What does research suggest about what awaits those refugees who safely reach their hoped for destinations?
Regrettably, life in their new homelands does not often transpire to be what migrants and refugees were hoping for. Aside from facing ongoing prejudices, refugees also have to cope with challenging language barriers, day to day cultural clashes, and renewed poverty in several ways. For example, many typically end up living on, or below, the poverty line in whichever country they settle. For a family which has lost everything this is a desperately harsh reality. Moreover, many refugees have handed over their life savings to people traffickers who have promised them safe passage overseas.
This means that survivors of the Crotone shipwreck have arrived in Italy poorer than they were before they set out. And now many of them have lost close relatives who were travelling with them. Sergio Di Dato, a project manager from Médecins Sans Frontières (MSF), highlighted one sixteen year old survivor from Afghanistan who had lost his sister. The boy could not bring himself to contact his parents to break the news.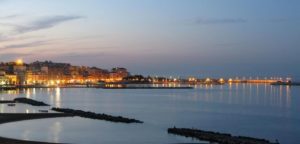 Why would a brother and sister have fled from Afghanistan?
The country has struggled in the face of long running political upheavals, war and natural disasters. This situation has been compounded by the Taliban who seized back political control in August 2021. They have isolated the country from the international community by implementing a series of legal reforms which have curtailed people's rights, especially those of women and girls.
What about other factors?
UNHCR estimates that approximately two thirds of Afghanistan's population are struggling with food shortages, drought, access to medical and nutrition centres, intermittent water supplies and unreliable sanitation. In short, poverty is affecting millions of people.
Moreover, girls are facing educational restrictions at secondary school age which will deny them life enhancing opportunities. This may lead them into early marriage.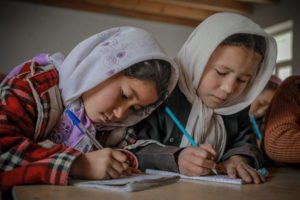 Is the cost of living rising as well?
The average income is estimated to be a third lower in early 2023 than it was in 2020. Moreover, higher costs are curtailing millions of people from accessing health services. Some medical facilities are also understaffed and have limited resources.
Are these conditions leading to migration?
In a word, yes. Families and unaccompanied children are leaving the comparative safety of their homes in search of broader freedoms and better opportunities. This leaves them exposed to unscrupulous traffickers and other criminal cartels.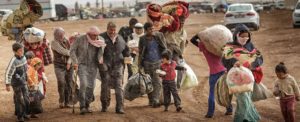 How are NGOs responding?
Some organisations are concentrating on raising awareness. UNHCR is working on the ground in Afghanistan to bring practical relief as well as advocating for the right of all children to enjoy educational services, especially girls of secondary school age. UNICEF is exploring remote options whereby some educational programmes can be presented through television, radio and online.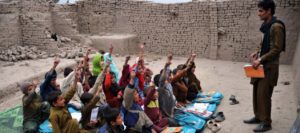 What did UNICEF achieve in Afghanistan in 2022?
In the first half of 2022, UNICEF oversaw the treatment of 300,000 children (aged 6 months – five years) for acute malnutrition; supplied cash payments to approximately 100,000 families; delivered safe water to 3.5 million people; provided outpatient care to more than 17 million people; and supplied child protection services to 1.7 million children.
Will these initiatives help to reduce migration?
Addressing the causes of poverty will reduce the root factors which lead to migration. Ringfencing people's rights and establishing access to reliable services are central to this work.
Politicians and representatives from NGOs across Europe continue to wrangle about the complexities of migration, its causes and ways to address it. They hold one another responsible for compounding the situation. Meanwhile charities and international stakeholders are continuing to deliver life enhancing services on the ground. By raising awareness about ongoing programmes, we can continue to help to improve conditions for millions of people. This in turn will help to ease factors which lead the most desperate to risk their lives by leaving their homes and undertaking dangerous journeys which too often end in tragedy.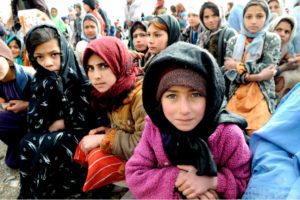 How many people have died attempting to cross the Mediterranean?
Between 2014 and the end of 2021 UNHCR estimates that approximately 25,000 people have gone missing or drowned attempting to cross the Mediterranean. Of those who did make it to safety, many experienced traumatic journeys and violations of their rights.
How many migrants are there globally?
The International Organization for Migration (IOM) estimates that in 2020 there were 281 million migrants across the world. In other words, 3.8% of the global population.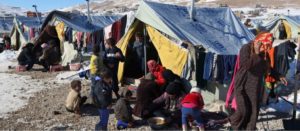 What will help to save lives in the Mediterranean?
A central tenet of the IOM's mission statement is to promote 'humane and orderly migration for the benefit of all'. In the aftermath of this disastrous migrant story, it seems like a reasonable goal to stop people trafficking and help prevent further tragedy. This sentiment was echoed by UN Secretary General, António Guterres, who addressed the Human Rights Council on 27th February. He appealed to countries to do whatever they can to help migrants and refugees. He also called for safer routes and improved rescue resources. By implementing measures along these lines and through greater political cooperation, it should be possible to end migrant tragedies once and for all.
The header image is the Gateway to Lampedusa, a memorial by the Italian artist Mimmo Paladino.